The Impact of the New Tax Act on Giving - Surprisingly Charitable
By Chicke Fitzgerald | January 09, 2013 at 06:53 PM EST |
No Comments
The new tax act features beneficial provisions for charitable giving. This article is reprinted from
Crescendo Interactive
.
On January 1, 2013, both the Senate and House passed the American Taxpayer Relief Act of 2012 (ATRA). The bill resolved the "fiscal cliff" and includes a number of provisions that will be favorable for philanthropy and charitable giving.
Because the general trend of the bill is to create higher tax rates for upper-income taxpayers, the benefits of charitable giving will be readily apparent to those individuals.
IRA Charitable Rollover
— Since 2006, IRA owners age 70 ½ and older have been able to make a qualified charitable distribution up to $100,000 each year. ATRA extends and expands this option for 2012 and 2013. There are three categories of potential donors.
First, some individuals in 2012 made gifts directly from their IRA custodian to charities with the hope that the law would be retroactive. These gifts are qualified retroactive to January 1, 2012.
Second, individuals who did not make an IRA gift in 2012 can do so during January of 2013. This is similar to 2011, when it was possible to do an IRA gift for the prior year in January and a second IRA gift in the remaining 11 months of the year. If an individual has not made an IRA gift in 2012, this allows a generous person to make two IRA gifts in 2013.
Third, many individuals had hoped to do an IRA gift in 2012, but in December of 2012 received their IRA required minimum distribution. If these individuals transfer those funds to charity during January of 2013, they will not report the IRA distribution as income. Because the IRA distribution is not included in income, there is not an added charitable tax deduction. Effectively, the gift of cash from your December 2012 IRA distribution converts it into a 2012 IRA gift. But this cash gift must be given during January of 2013.
Income Tax Rates
— The existing tax brackets of 10 percent, 15 percent, 25 percent, 28 percent, 33 percent, and 35 percent will be extended. There is a new 39.6 percent bracket for married persons with $450,000 of taxable income, heads of household with $425,000, and single persons with $400,000 of taxable income.
Long-Term Capital Gains
— The capital gains rate of 0 percent for those in the 10 percent and 15 percent bracket and 15 percent for those in most higher brackets will be extended. However, individuals who are subject to the 39.6 percent tax bracket will have a 20 percent capital gain rate. In addition, because capital gains for those with incomes over $250,000 married or $200,000 single will be subject to the 3.8 percent Medicare tax, the capital gains rate for upper-income persons will be 23.8 percent.
Alternative Minimum Tax
— The alternative minimum tax was initially intended to cover only high-income persons. However, with the increase in incomes, AMT continued to apply to larger and larger numbers of individuals. ATRA sets a permanent indexed AMT exemption amount. For 2012, the amounts will be $78,750 for married couples and $50,600 for single persons.
Gift and Estate Taxes
— Marital portability and the $5 million (with indexed increases) applicable exclusion amount for gift and estate taxes are made permanent. The top rate for gift and estate taxes is 40 percent.
Itemized Deduction Limits
— In prior years, there were limitations on itemized deductions that were called the "Pease" limits. The deductions over a floor are reduced by 3 percent of the adjusted gross income of the taxpayer.
Personal Exemption Limits
— The personal exemption phase-out will be reinstated for married couples with AGI over $300,000 and single persons with $250,000 of AGI.
Summary
— ATRA was, on balance, fairly kind to philanthropy. Donors with higher incomes and larger capital gains tax bills will find new reasons to engage in charitable planning. The probable level of interest in gift planning education and concepts by donors and their professional tax advisors will significantly increase during 2013.
Giving and Integrity
By Chicke Fitzgerald | September 22, 2012 at 10:35 PM EDT |
No Comments
This week I had the pleasure of being invited to the Children's Miracle Network Celebration 2012 in Orlando.
We were asked to the exhibition to demonstrate our HotelsbyHospitals.com and our Travelingtogive.com products.
At the conference were not only the 170 member hospitals, but also their corporate partners, celebrities and of course, the children being honored at the Celebration.
I was able to listen to a number of the keynotes and really enjoyed hearing about their CEO's vision (John Lauck) and his aggressive goals for the Children's Miracle Network. And I loved hearing about the team that is 100% devoted to Innovation. They are planning some very interesting programs that you will be hearing about over the course of the next few months.
During the course of the event, I was impressed by the link between the giving of the various corporate partners and the high degree of integrity that is evident in their attitude about the kids. With the help of their partners, they have raised $4.2 billion for their children's hospitals since 1983.
It is clear that giving is a part of their partners' corporate DNA, versus just being a "program" to get them positive PR. Their core group of corporate partners includes Walmart & Sams Club, Foresters, Costco Wholesale, Credit Unions for Kids, RE/MAX, Marriott, Rite Aid, Ace Hardware, Dairy Queen, Food Lion and Delta Airlines.
If you aren't familiar with the Children's Miracle Network, click on the logo above. And if you are going to travel anyway, use the TravelingtoGive.com link above and we will donate 5% of our revenues to CMN.
What is your legacy?
By Chicke Fitzgerald | September 09, 2012 at 08:07 AM EDT |
No Comments

Republished with permission from my blog on Philanthropegie


This morning, with the backdrop of a classic Florida thunderstorm, I was quietly reflecting back on the last month. As you may know, I have lost two industry colleagues in that time and at their memorial services there was a lot of talk about the legacy that each of these men left behind.
On my radio show, Uncommon Giving, I use a song by the same name for the intro to the show, performed by Nicole Nordeman.
And as you listen to the lyrics (by clicking on the album cover), whether you are thinking about what people would say about you or about your non-profit organization, I encourage you to think about how you are making your mark on things.
We all want recognition, but so much of what we focus on are the "accumulating trinkets and treasure piles, where moth and rust, thieves and such will soon enough destroy."
What legacy are you leaving behind? I would love to hear your story.
No Inhibition in your Giving - A little music for inspiration
By Chicke Fitzgerald | September 01, 2012 at 05:25 PM EDT |
No Comments

Reprinted with permission from Philanthropegie.

Giving comes in all forms. We can give of our time, our talent and from our treasures.
Today, a dear friend of m
ine got to the end of a very long journey and launched her very first CD. The title of that CD is No Inhibition.
It is a gift from all three categories.
Gabrielle Helene is a new recording artist, but is definitely not a new musician.
She has been one of the many in our country that has been hit hard by the economic crisis, experiencing layoff due to a company shutdown and then under-employment and last fall a subsequent layoff. Since then she has been working hard to start her own marketing company.
What I didn't mention is that in 2010 she also faced multiple surgeries from an incurable/untreatable form of ovarian cancer.
Fortunately, our God doesn't know the word incurable and since being diagnosed over two years ago, she has been living in faith that she is completely healed.
While Gabrielle Helene is much too humble to talk about her faith or her gift of songwriting, you will hear it on this amazing instrumental collection of her own songs.
"I want to live my life in a meaningful way and I want to make a difference!"
She not only wrote the songs, but she designed the cover of her CD (which I LOVE), built the website to promote it, performed all of the songs (including the accompaniment and effects, which she learned on her keyboard and studio), produced the CD and posted it for sale on Amazon. Whew!!
Please support Helene by purchasing her CD today. Just click the image of the CD above or click HERE.
And if you need any marketing support of any kind, please contact Helene at Rain & Company, her marketing firm.
Thanks and have a wonderful Labor Day weekend and don't forget to remove the inhibitions from your giving.
Is it time to diversify your fund raising?
By Chicke Fitzgerald | August 18, 2012 at 05:38 PM EDT |
No Comments
Many non-profit organizations have their tried and true approaches to fund raising. Whether it is planned giving, annual telethons, fund raising events, a pledge program, grants or posting a DONATE NOW button on your website, it may be time to step back and look at a more diversified approach.
While donors may write checks to you through one or more of these programs, don't ever forget that they are really in the business of helping you solve (or at least making a significant dent) in social and/or environmental problems. And while cash is convenient, there may be other ways that your donors can help.
And while you may define the donors' purpose as funding your initiatives, they may see their purpose as achieving as much impact as possible. Indeed, their aim may be no less than changing the world.
"So even though donating money to nonprofits is one means of achieving that goal, its often just a starting point. It is not the endgame."
Leslie R. Crutchfield, John V. Kania, co-authors Do More than Give
One of the things that I love about Crutchfield and Kania's book is that they shift the focus from you to the donor -- from what you are trying to accomplish, to what the donor is trying to achieve. And if there are other ways for them to help you, it may be beneficial to consider diversifying their options of providing their support. This way you may also be able to significantly expand your base from those that are capable of writing a check or making a pledge, to methods that leverage their everyday activities.
As a strategic consultant, I am well known for my focus on the customer and in this particular context, I would say that the donor is the customer. If you are donor centric, you will understand that there are many ways to reach them and many ways that they can both advance your cause and achieve their goals of changing the world.
I will give you one example.
Rock the World Network, which I co-founded, has a program for non-profits called TravelingtoGive.com. This program allows an organization (even one that is a for profit entity or corporation) to leverage the travel of those that are sympathetic to their favorite cause/charity to raise funds. We provide the organization with their own co-branded version of the site and they promote it to their donors, their volunteers, their board, their staff and other supporters that may not currently donate, such as friends and family. On a quarterly basis, we donate 5% of the net revenues generated by the travel done on their own site. The supporters simply use this site for all of their travel, versus Expedia, Priceline or an airline or hotel website. And since the money comes from Rock the World, instead of from the traveler, it is a really easy decision for them to make to support you through this Travel Partner Program. With most people traveling 4 times per year for personal reasons and 6.7 times for business, the contribution can add up. For instance if you reach 10,000 travelers that pledge to use the Travel Partner Program, you could bring in an extra $200,000 per year, literally while you sleep.
I would love to hear other innovative ideas. Please share with our readers other ways that you have diversified your fund raising. By incorporating some of these ideas, you can truly achieve an integrated giving program for your supporters.
Priorities - Life got in the way - A tribute to Glenn Martin
By Chicke Fitzgerald | August 04, 2012 at 08:12 AM EDT |
No Comments
As I looked at my priorities for the week, this week was very crowded. Response to the Donor Engagement Playbook has been amazing and I've enjoyed interacting with those of you that read my post last week and downloaded it. Most of my week has been filled with conference calls and meetings and writing – responding to a major business opportunity for my consulting firm.
It is funny, but sometimes I forget that until my new venture is fully launched, that consulting is still technically my "day job". In fact, it doesn't seem to want to let me go.
One of the things that I do in my consulting practice is put together large, purpose built teams for complex projects, such as the launch of a new website or even the launch of a new business. We have some very cool proprietary tools that we use to make the complex simple.
On Thursday, after having put together an amazing team for the upcoming project and in the home stretch of wrapping up the RFP response, I had sad news about the loss of one of our core team members.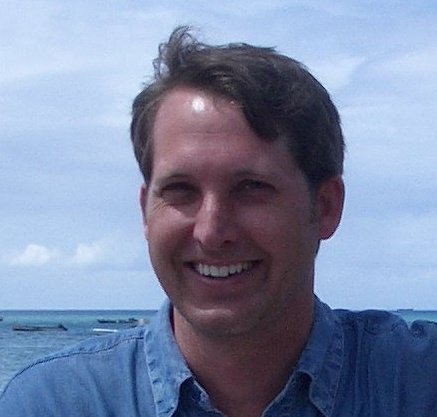 Glenn Martin, at 47, was absolutely in the prime of his life, but a heart attack changed that, literally in a heartbeat.
So as the week progressed life, or rather death, got in the way of my well formed plans.
When Glenn left his home in Atlanta on Monday afternoon to go to Dallas, his wife and two kids never dreamed that he wouldn't return from his business trip. His business partner, Mads, never imagined that today he would be running their innovative tech company alone.
I share this not to bring you down, but to lift you up.
In life, Glenn inspired me. He was the quintessential entrepreneur, an amazing husband and father, a terrific friend and he possessed wit, wisdom and a depth of perspective unlike any other. He was a game changer.
He built the first online booking platform at Holiday Inn Worldwide in the mid-1990s. Then he was a core part of the team that launched "click, walk, talk" as a new multi-channel distribution metaphor for Carlson Companies back in the late 90s, letting people know that they could use the web, walk into a travel agency or call the cal center – whatever worked for them.
He launched several innovative technology companies with long time partner, Les Ottolenghi and later Rozy Mize – always leading the way on the use of technology to do amazing things in business. The game was changed in each one — Travel platforms (Agentware), digital rights management for the music industry (Intent Media Works) and cross platform consolidation of data and applications (Fuzebox). Most recently in his current venture MobileWasp, Glenn and Mads Moller created game changing integrated advertising and mobile platforms, doing amazing things with smart phones and other mobile devices.
Glenn lived a life of giving to others and he embodied corporate social responsibility. Even Facebook now carries on his life, with his friends and colleagues sharing their memories and pictures – in the days and weeks ahead this will provide great comfort for his wife Barbara, the love of his life. If you knew Glenn, feel free to post your memories.
Yes, Glenn's death made me stop and think about my own. But in reality, it was his life that really makes me think.
Nicole Nordeman's song Legacy is the theme song for my radio show, Uncommon Giving. I will leave you with that, as it is a tribute to Glenn's life and hopefully you will think about leaving your own legacy today.
Goodbye dear friend. To the rest of you, cherish life and leave your own legacy.
Stay tuned.
Chicke Fitzgerald
Did you get your copy of the Donor Engagement Playbook?
By Chicke Fitzgerald | July 29, 2012 at 05:42 PM EDT |
No Comments

I am enjoying taking the tools that I developed over the course of my 17-year strategic consulting career and re-purposing them for the non-profit world.

The Engagement Ladder is the first of those tools, but it won't be the last.

The Donor Engagement Playbook is a 14-page white paper that will help you take a look at your supporters, volunteers and donors and understand how to move your communications up the Engagement Ladder.

While no one would set out to inundate your supporter community with spam or noise, it happens every day, both in real life and in online life.

Getting a response and generating intrigue is where you should actually begin in your communication. Moving quickly through dialogue to conversation and on to getting referrals is key to both building your volunteer base and donations.

Your cause is the brand and engagement is the goal.

Click HERE to register for your complementary download and move up the ladder to sustainable fund raising and lifelong relationships.

We promise to keep your information confidential.



IGNITING YOUR PASSION THROUGH ENGAGEMENT
By Chicke Fitzgerald | July 22, 2012 at 07:27 AM EDT |
No Comments
W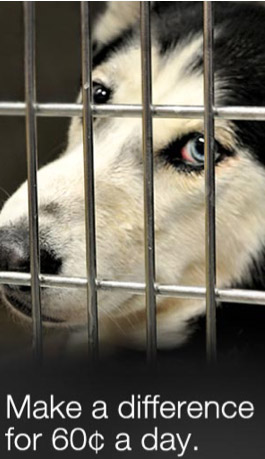 e have all been there. You are sitting comfortably on your couch and you are watching your favorite late night movie channel. It is time for the commercial and staring back at your from your 54" flat panel screen is a sad looking puppy.
You know what is coming next. They need your help. They need your money.
You like animals. You wouldn't exactly describe yourself as a dog person, but just as you are thinking that, as if they were reading your mind, a cute, sad kitten is on the screen mewing at you.
Now your heartstrings are in full tug mode. They nearly have you. The number displays on the screen and you reach for your phone. But you are distracted by a Facebook notification from a friend and by the time you are done with that conversation, the movie is back on. The kitten is now a distant memory.
Three more times in that hour, the commercial plays. You silently wonder if the cable TV company had problems selling their ad inventory. But you don't pick up the phone and you don't donate money.
Why? Because you weren't in giving mode to begin with and the repetition of the same exact commercial over and over again actually became noise. The ad ignited irritation versus the passion that the producer of the commercial intended with the sad-eyed animals.
So what is it that ignites your passion enough to donate money to a worthy cause?
I have a theory. I have put that theory into a graphic, which I call the Engagement Ladder. I originally developed the Engagement Ladder when I launched a radio show series on BlogTalkRadio in 2009. Social media was relatively new and mobile marketing and commerce were still in their infancy.
At the time, while most organizations understood the potential of these new channels, they completely misunderstood how to use them. It was easy to believe that leveraging the efficiency of these new channels would translate into effectiveness. I have now tied the theories into both real life (where most donor relationships are formed), as well as online. Here is the Donor Engagement version of that ladder.
I love the following statement by Terry Axelrod. She has developed a practical and very powerful model for non-profits to increase engagement known as the Benevon system.



"Passion isn't enough.


You need a system."

Terry Axelrod, Founder and CEO Benevon
The Benevon circular model, which Terry eloquently describes in a video entitled 17 minutes to Sustainable Funding, takes you from the intrigue step on my version of the Engagement ladder, all the way up to building lifelong relationships and sustainable, multi-year funding for both capital projects and operations. It is deceptively simple! And I have talked to my friends at the Children's Home here in Tampa and they tell me that it works.
Whether you use the Benevon model or you have your own approach, the higher that you can move up the Engagement Ladder (higher relationship value and higher engagement), the more likely that you can not only obtain a donation, but you can get a regular pledge for a recurring donation. The goal is then to move into the highest form of relationship and engagement, which yields that lifelong relationship with your donor and results in what Alexrod refers to as sustainable giving.
I firmly believe that in addition to having a "system" for engagement, timing and relevance are two key elements in ensuring that your communication with potential donors ignites passion. It is that passion that gets you to an initial response and on to a dialogue quickly. Then, getting into a true conversation about the passion surrounding your cause (including educating and sharing results before asking for the donation) should follow. Many non-profits stop here once they have received the donation, but we believe it is possible, both in real life and through your various online communication efforts to actually get the referral and then the multi-year contribution/pledge.
Next week, I will be publishing a white paper entitled the Donor Engagement Playbook that describes the Engagement Ladder in greater detail. I look forward to sharing it with you.
Check back here next week for a link to download the white paper.In the meantime, I'd love to hear about how you are igniting the passion of your supporters and how you are engaging them.
Stay tuned.
Chicke Fitzgerald
Integrate kids into your giving program
By Chicke Fitzgerald | July 13, 2012 at 07:58 AM EDT |
No Comments

Published with permission from Philanthropegie.

My favorite story about giving occurred just after Hurricane Katrina hit New Orleans. We had been threatened with more than one hurricane in Tampa that year and my daughter, who was 7 at the time) was glued to the TV watching the news. After hearing about all the loss and devastation, she turned and looked at me and said "I've got it! I'll sell lemonade and cookies and raise money and send it to them!".

Both thrilled by her giving heart and struck by the reality of the fact that we live in a tiny community that is gated, I knew that on a holiday weekend, she wouldn't get much traffic to her little stand. Undeterred, she went ahead and started planning, drafting several people to bake for her. She expanded the idea from cookies to cakes, cupcakes, brownies and cookies and put together a flyer. She then took it to every house in the neighborhood and I emailed it to friends.
Her dad and I agreed to "match" her fund raising efforts and on the following Monday her dad took her to the American Red Cross here in Tampa. You may remember that we were an evacuation area for those impacted, so the person at the desk was tired. She asked "Honey how can I help you?" Kiera said that she had raised money for the people from Katrina. The woman said "Well honey, how much did you raise?". Kiera gave them cash and checks totaling $2,400! The woman took her right back to meet the local director, who took her picture in front of the Red Cross flag.
That experience spurred a desire in my daughter to give back and set me on a mission to find a way for kids to be able to volunteer their time.
I was actually amazed to find out that most charities do not let kids volunteer. Intellectually, I understood the liability issue, but in my heart, I knew there had to be a way.
Right off the bat I thought about the matching that we had done with Kiera's little bake sale and the neighbors, teachers and friends that bought a brownie and a lemonade and gave her a $20 bill and told her to keep the change. I thought about Habitat for Humanity and how kids would be perfectly suited to help plant flowers once a house was completed or at minimum to help spread mulch. I thought about how the kids could create designs for the bags or boxes used for Meals on Wheels, so that the recipients would be cheered up by more than the meal or the volunteer.
I knew that if we gave the kids a chance, they would come up with an unlimited store of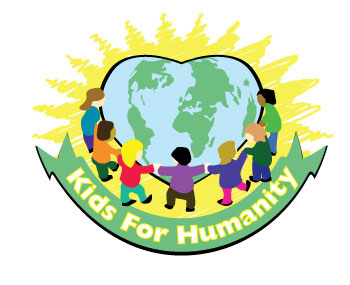 ideas. I secured the URL KidsforHumanity.org and talked to my attorney about setting up a 501c3.
The timing wasn't right for me then to pursue it, but I'm thinking now that there may be other people who visit Philanthropegie who are willing to brainstorm with me and figure out how to tap into this amazing resource.
Their hands may be little, but their hearts are huge. And while their store of treasures may be small, they have parents, friends and family that would gladly match the funds raised by these giving hearts.
Let's give it some thought together.
Stay tuned.
Chicke Fitzgerald
Turbulent times call for Integrated Giving
By Chicke Fitzgerald | July 06, 2012 at 11:49 AM EDT |
No Comments
This blog is being republished with permission from Philanthropegie.


Recovering from a Donation Crisis
In my last blog, I talked about the turbulent times that we find ourselves in as a country and more personally, in my own life. That turbulence on a national level has created a donation crisis for many organizations.
Like many other non-profit organizations and foundations, if you are facing a crisis in your current donation strategy, it is time for what I have coined as an integrated giving strategy.
The new strategy begins with looking at those you draw on for donations as "givers" rather than "donors". Giving sounds like more fun than donating, don't you think?
Integrated giving means first looking at the whole person that has a heart for giving. It even extends beyond the individual that you may already know as a past, present or prospective donor or volunteer, to their whole family and their extended family/friend network. Even if they don't have money to write a check, adopting an integrated giving strategy encourages charities to look at what else these "givers" do that could benefit your organization. Charities have done this for years with volunteering of time and talents or the donation of goods, in lieu of cash.
Quite simply, an integrated giving strategy describes an organization tapping into the daily lives of those that they touch to find new and innovative ways to support their charities and foundations.
This strategy goes way beyond direct cash donations, to new ways to generate money for your cause through the people you already touch — even when they are wearing their own version of a Scarlet "B".
Sharing the details of implementing this giver-centric strategy with 501c3 organizations and foundations will be part of my own contribution to the Philanthropegie network.
The Power of Integrated Giving
This column will be dedicated to telling the stories of organizations that have proven methods of tapping into the power of integrated giving – non-traditional, uncommon ways to raise money for various worthy causes and initiatives.
I look forward to sharing my continued journey on this front, with my new company, Rock the World Enterprises and our Traveling to Give product. I look forward to hearing about organizations that have developed other innovative tools and programs and those that have successfully increased your per capita donations through innovation.
Today I launched a radio program on BlogTalkRadio.com to interview those "Uncommon Givers". My first interview was with Ric Leutwyler of Philanthropegie. You can listen by clicking HERE.
Stay tuned for more information on the schedule for the show and how to submit your nomination for your favorite giver, for either a story on this blog or for an interview on my new show.
Until then, keep giving of your time and your talents, as well as your treasures and help me think outside the box about integrated giving.
Uncommon Giving - Turbulent Times Hit Home
By Chicke Fitzgerald | June 30, 2012 at 10:18 AM EDT |
1 comment
This blog is reprinted with permission from Philanthropegie.com. Philanthropegie is a member of the Rock the World Network.
"Fasten your seatbelts, there is rough air ahead"

You don't know me well yet, but I am a serial entrepreneur, strategic consultant, author, frequent traveler, giver, wife and mom (not necessarily in that order). I fly way too much and even as comfortable as I am with flying, I still wince a bit when there is serious turbulence.
On any given day, you can turn on NPR on the radio or one of the popular news shows on cable and hear the pundits argue the finer points of whether we have just come through a true recession, an economic downturn, or simply a time of uncertainty.
Harry S. Truman said it best.
It's a recession when your neighbor loses his job. It's a depression when you lose yours.
Truman was speaking about a turbulent time in our nation's history, but he could have just as easily been talking about the present day and the rough air that each of us encounter in our own lives and in those of our friends and our loved ones, as well as in the organizations that support the causes that we are passionate about.
So many Americans have lost their jobs. Although many have returned to the work force driving unemployment back to single digits, the fact is the Labor Department doesn't report on those that are underemployed or business owners that are not eligible for unemployment, but whose businesses are failing due to the downturn. Add in those statistics and the results would be staggering.
Bankruptcy – A new sign of the times
Business and personal bankruptcies are at an all time high. And as an unintended consequence, per capita giving is hitting a new low, yielding truly turbulent times for the philanthropic sector.
One wonders what would happen if those who went through the bankruptcy courts in the past 2 years had to wear a "Scarlet B", reminiscent of Hester Prynne in Nathaniel Hawthorne's the Scarlett Letter.
I suspect you would be amazed and even shocked to discover their identities. I will tell you now that it is your friend, your neighbor, your co-worker, an individual in your online network and those that you count on to provide services on a daily basis in your community.
They are not just the people that you help with your philanthropic programs. They are your donors and your volunteers. And they each have their own stories and their own giving ecosystem that is impacted when money becomes scarce.

I know, because I was one of them.
In my own situation, we earned our "B" through what I call my "spectacular business failure" in late 2007, just before the financial crisis began. The travel industry was one of the hardest hit by the economic downturn. I had served this industry through my consulting firm since 1996 and the startup that I launched a decade later provided game changing technology to this same industry.
The details of that venture will provide fodder for a different blog on another day, but suffice it to say that by 2010 we had gone nearly 3 years without regular income, after having invested nearly $1m in cash and pledged assets in the failed business – a recipe for personal financial failure.
When we closed the doors of the company, the impact was not only on our business. The ripple effect impacted our entire ecosystem and those of the 19 people that we had let go, many of which are still severely under-employed.
In our house, first, we stopped getting bottled water delivered. This was a small sacrifice, but a harbinger of what was to come. My husband started doing our lawn and cleaning our own pool and everyone chipped in to clean the house, reducing the amount of revenue to those service people that counted on that monthly income for their livelihood. We pulled the kids out of private school. We no longer went out to eat, or took our clothes to the dry cleaner. We only shopped for essentials and I was no longer able to put together gift bags for the homeless in the surrounding community. We stopped all corporate giving and all extra personal giving. The only thing that survived was our church tithe, which was 10% of a fraction of our previous income.
The air around us was way more than just a little bumpy.
The same stories could be told for the corporate giving of the bottled water company, the private school and the chains that owned the various restaurants we frequented, as well as the personal giving of those that were let go from those businesses during the downturn. I know that our local church was struggling with reduced donations, unable to help those in need. And I strongly suspect that the personal giving of the pool man and yard man, the cleaning people and the dry cleaner to their favorite cause we also measurably down.
Who could have predicted the unintended consequence of our personal cutbacks?
We were not alone in our struggle. In 2010, the US had 1.5 million total bankruptcy filings. Add on those that couldn't begin to afford bankruptcy proceedings [it is not cheap], and the measure of the financial devastation of families numbers in the tens of millions. Each one felt their own personal turbulence, some of which just lasted a short time, and others who are still facing it today.
If you have not been touched by the crisis on a personal level, I guarantee that you know someone that was. Whatever term you use to describe the past 24 months, if you work with a philanthropic organization, to say that the situation has stifled giving is a gross understatement.
No doubt about it. Individual donations are down; foundation-giving is down and revenue to perform services for the government is down. All of this is hitting at a time when needs are increasing and with the collapse of key European economies imminent, there is no real end in sight to the economic challenges we face.
Life on the other side
In my own situation, the "B" that I wore metaphorically during our bankruptcy now has a new meaning. It now stands for "Blessed". During our darkest times, we were blessed to be the recipients of generous gifts of love from the most unexpected people. It was also amazing to watch our kids and how they transformed from the "gimme gimme" culture to one of being thankful for the smallest of things.
During that time I taught Dave Ramsey's Financial Peace University at our church. Dave's motto is "Live like no one else [e.g. cutting back in order to get out of debt], so you can live like no one else [and give like no one else]". I remember thinking that I couldn't wait until we came out on the "other side" so that we too could give like no one else.
Now, over 18 months later, we have experienced a total recovery, emerging stronger than before. But more importantly, we are definitely wiser and absolutely ready to give. To that end, I've recently shifted my focus from full time consulting to a new venture where I am able to tap my travel industry expertise, my strategic bent and my desire to give back.
As we get to know one another better through Philanthropegie, you'll no doubt hear more about what we are doing at Rock the World Enterprises with our TravelingtoGive.com platform.
In my next blog, we'll talk about Integrated Giving and how to expand your thoughts on fund raising and learn how to raise money while you sleep. Sound good?
Stay tuned and please feel free to comment and tell me your personal story about how these turbulent times have hit home for you.


And remember - Transparency is POWER.
Chicke Fitzgerald, CEO Rock the World Enterprises